Highlights
• Analyzing and optimizing business processes with design thinking
• Spreading cultural awareness
• Helping in a number of client projects
​​​​​​​
• "VR in Manufacturing Industry" Workshop
​​​​​​​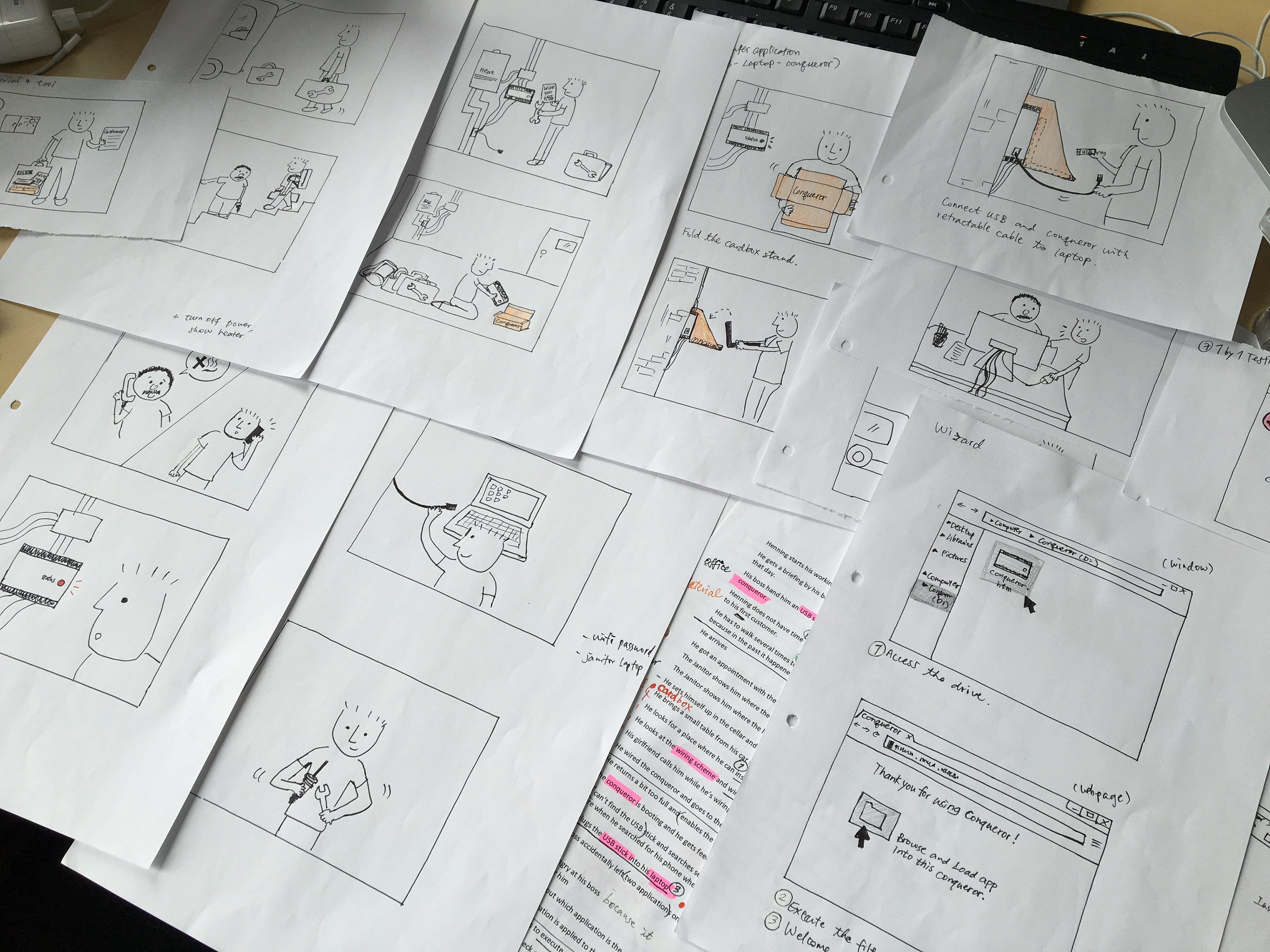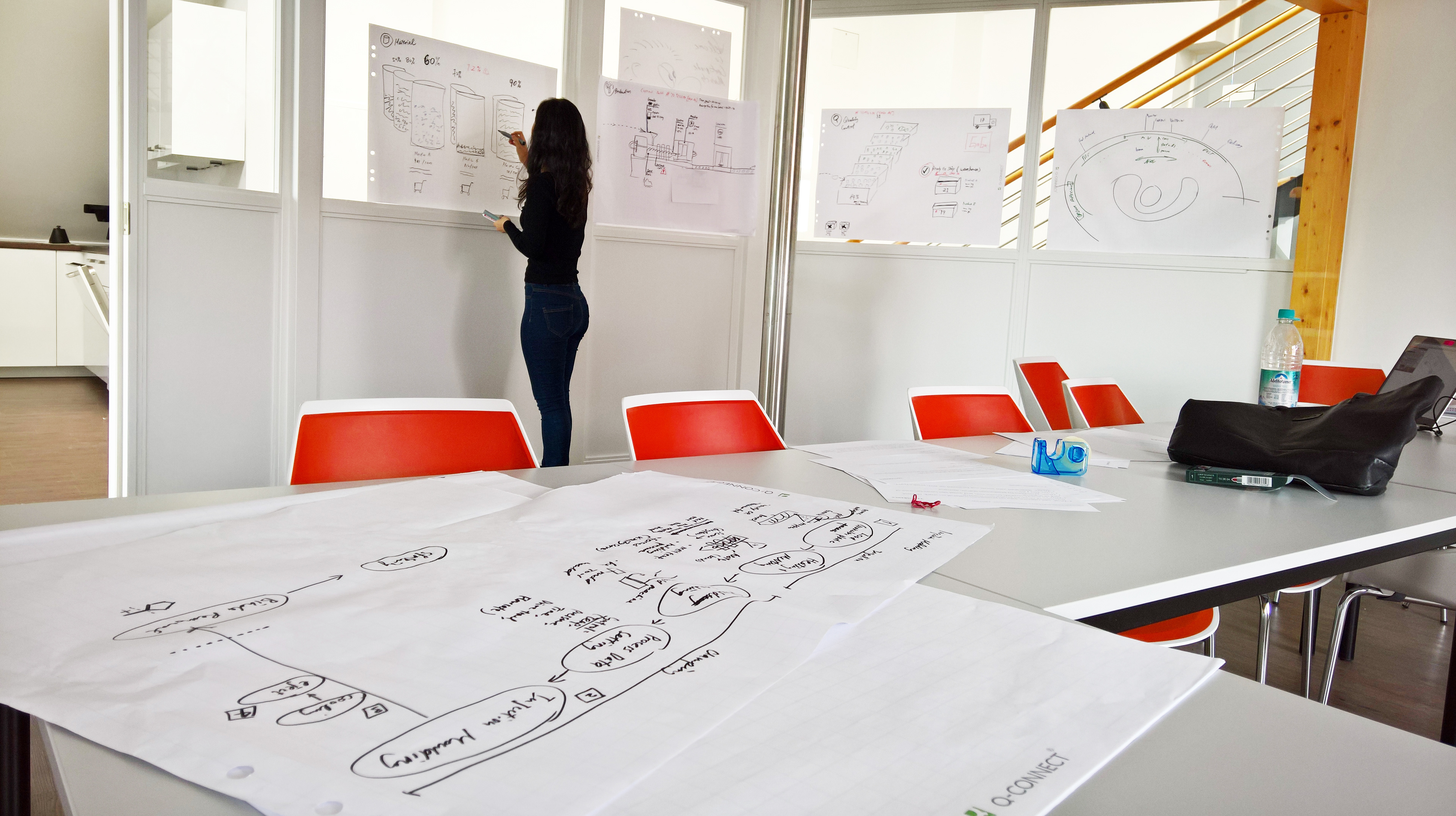 ​​​​​​​
Centigrade is a forward-thinking company based in Germany, supports its clients in strategically integrating user experience design and engineering into their business as a factor for their success. As a UX Designer, I was involved in a number of projects for clients, in addition to optimizing business processes through user research and developing design solutions. 
One of the product we developed, Time Slice, is to redesign time tracking experience and make sure user goals are satisfied.
Another valuable experience in Centigrade was the Virtual Reality workshop with Clemens Lutsch, Head of UX Strategy in Munich. We worked on a concept of using VR in product line and manufacturing environment, and looked into how VR is changing the way industries work.
I was lucky enough that Centigrade brought this rather-freshly-graduated but passionate girl to Germany, showed her the tech and design industry, and opened up a new chapter in her life in Europe. I enjoyed the journey very much.
Time Slice - A new time tracking experience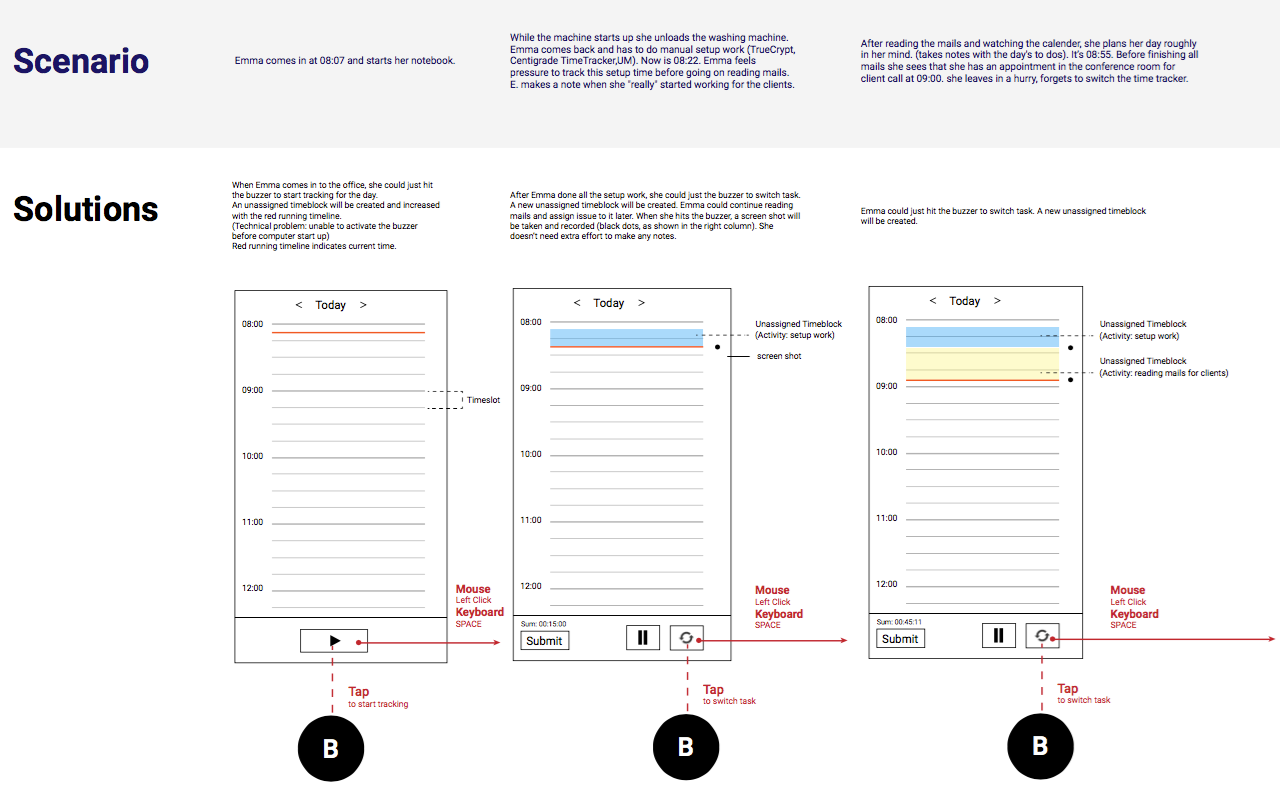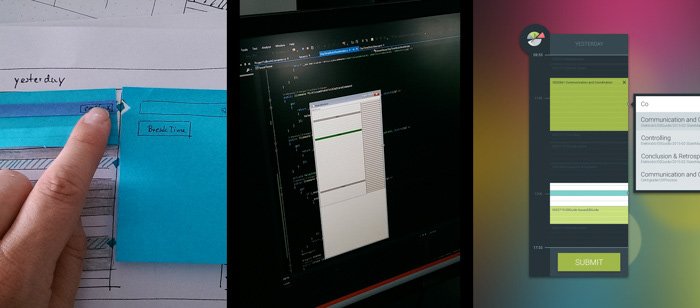 With the mission to redesign time tracking experience, I did a survey to find out users behaviour and attitude towards time tracking, current methods, frustrations and motivations. Research shows that

t
hey find tracking time for small tasks troublesome and inefficient as the time needed to find and create an issue would almost equal to the time needed for the task itself. Many of them reported that they often forget to switch between tasks which may result in inaccurate time tracking for billing purposes. The research findings lead to the following design goals: make track time, switch tasks and assign an issue to a timeslot really easy.