I couldn't believe it when I read the email - I was invited to participate in F8 and the hackathon that took place in San Jose, California.
F8
is Facebook's annual developer conference and the
F8 hackathon
is a 48-hour coding contest that happens just before the main keynote of F8.
The experience for me was one of a kind, let me share my journey :) Before the Hackathon, participants are encouraged to connect with each other in a Facebook Group. This is how it happened for me:
Yes, our love for cats brought us together. We have a quite international team: Arunav Konwar (India), Arthur Papailhau (France), Nathan Glover (Australia) and I (Hong Kong). 
It was actually pretty crazy and awesome to work with people you have never met before, and from different cultures. We bonded, brainstormed and developed (but not slept) in only 2 days. One of the Sustainable Development Goals -
make cities and human settlements inclusive, safe, resilient and sustainable
interested us and we decided to tackle that
. We built a prototype that encourages civic engagement on issues in the city. I am very proud of what we archived in such a short time. Check out our project here: 
https://devpost.com/software/my-city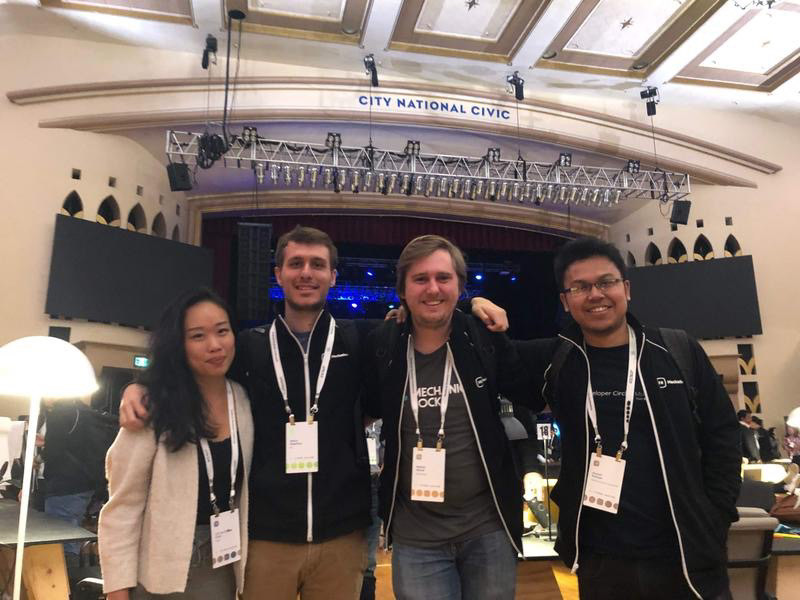 After the Hackathon, we had time to attend talks, explore the event and connect with other people. At the keynote, Mark announced that we all get an Oculus Quest and I was stoked to explore the possibility of virtual reality. At the end of the first day of F8 conference, there was a party for us to relax :)
To conclude, it's been a wonderful journey working and meeting awesome people from ALL over the world. I'm deeply inspired by the passion people have on using technology to improve life, connect communities and make the world a better place.
However, it was the conversations and interactions I had with other people that were attending F8 touched me deeply. Conversations about their stories, their culture, their life, their aspirations etc... things I've never heard before. I've gained so much insights!

The whole experience was magical, at the same time overwhelming. By the end of the event, we all felt like the end of a summer camp when we were young. Thank you Facebook and everyone that made F8 happen!