• 
Co-developing a new core functional concept along with major architectural changes of the software
• Improving on-boarding and mobile experience
• Working with remote teams (across Europe and the US)

• Employing UX tools and methodologies to ongoing software development (Inceptions Deck, Design Sprint, Assumption Workshops etc)
• 

Adopting customer-centric design principles for development and decision making


• Making software comply with the new EU General Data Protection Regulations (GDPR)

With over 750 employees spread across 10+ countries, TOPdesk is one of the fastest-growing service management providers worldwide. They have over 4500 customers worldwide, supported by 750 specialists, from developers to consultant and support, helping organizations achieve excellent service delivery.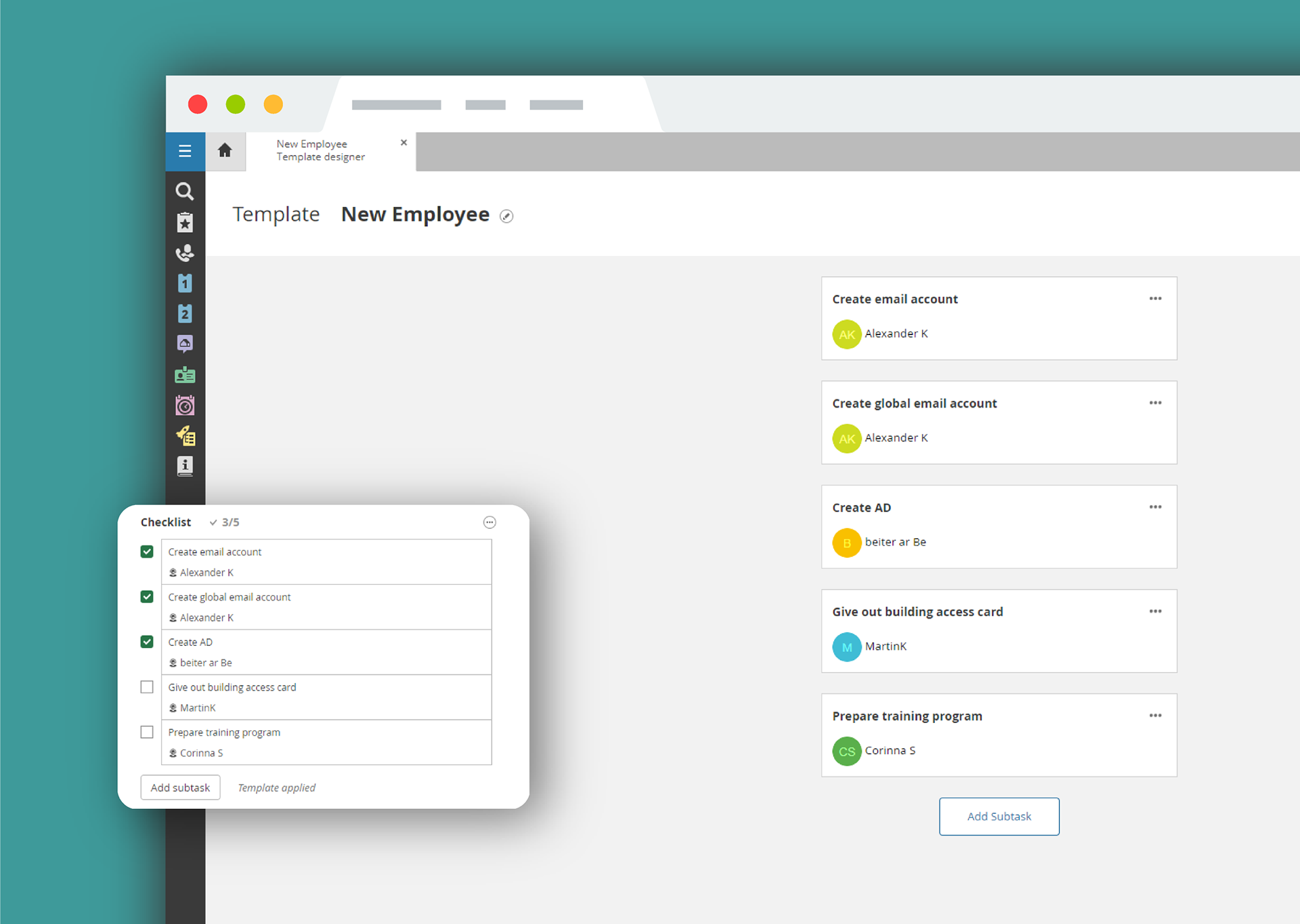 Project Background
The tool TOPdesk enables organizations to create and apply standardized workflows that suit their specific needs. Tasks need to be done by certain people. 

Currently we have different modules to support different workflows. However, the experience is incoherent due to various modules, types of tasks and complicated interactions between them. At the same time, we are moving from a monolithic to a microservices architecture. Functional foundation of the software also needs to be re-envisioned.
Project Goal
In the next 5 years workflows will become the basis for replacing the current process modules, such as Incident Management and Change Management.
How to kick off such a big project?
In order to develop the core concept of the enterprise software, I started out by understanding the problem. Together with product manager and stakeholders, we 

identified customers goals (by talking to customers), workflows, use cases and existing

 problems with the software. I helped

creating roadmaps, defining intermediate goals and MVPs in moving forward to the overarching product vision, at the same time balancing business and technical challenges.
Design sprint is used to kick off this big project. It aligned everyone (team, PM, stakeholders) with the project goal, shared knowledge, sparked innovation and encouraged everyone in the team for user-centered thinking, involved our customers and validated product in a really early stage.
Our MVP and the Future
A workflow designer, which allow organizations to create any workflow they want in TOPdesk without external help. Our first focus will be checklist items and sequential tasks, later on introduce approval tasks, dependencies and decision moment. We work closely with another team on Tasks, which is a highly related project, in making decisions. We are also actively gathering customer feedback for the next iterations.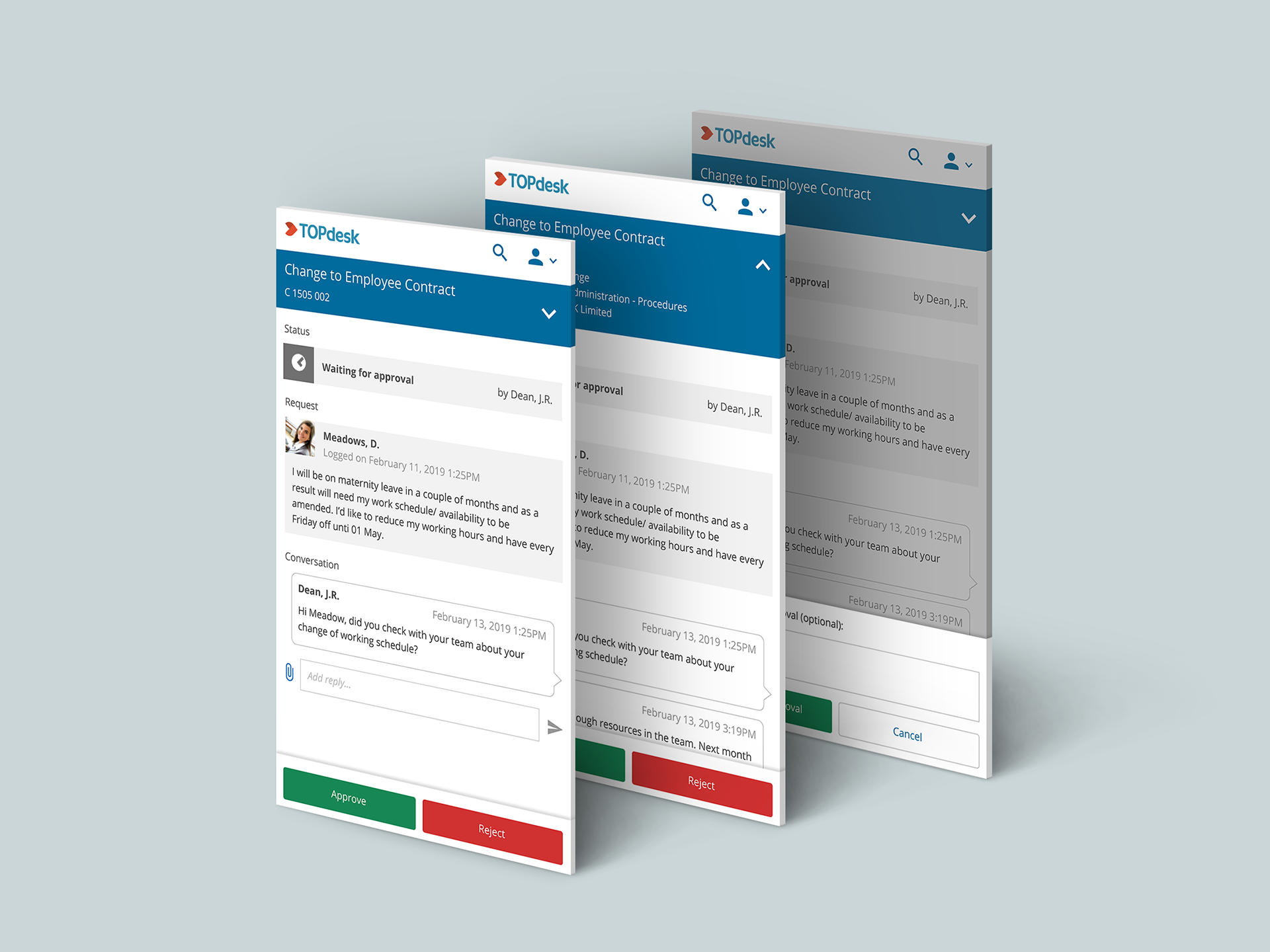 Project Goal
Make Self-Service mobile responsive for managers
Process
I investigated the user flows of managers use cases by talking to customer-facing colleagues from support and consultancy and asking questions such as - How do managers pick up request? What are the major actions they perform? What information is the most important when they make a decision? And what information is secondary? I structured the design and interaction based on the feedback. Hallway usability testing is mainly used in this project.
Onboarding - First-time trial users
Project Goal
As TOPdesk is a complex enterprise software with a lot of functionalities, trial users often get lost when they first enter TOPdesk - Where do I start? What am I supposed to do? And they left. We want to decrease dropout rate and increase sales by showing potential customers values of TOPdesk and how TOPdesk can help them in delivering excellent service.
Content Design for Guided Tour
The project started by the discussion with team of what is technically possible in the software. We decided on a step-by-step guided tour based on the constraints and budget given. In order to create content for the guided tour, I t

alked to colleagues from Sales, to understand how they introduce TOPdesk to customers - What are the main unique selling points? How to show the value of TOPdesk in short time? How to demonstrate that we are service excellence experts? What do customers like to see the most? Base on the input, I created several guided tour for operator part and self-service portal.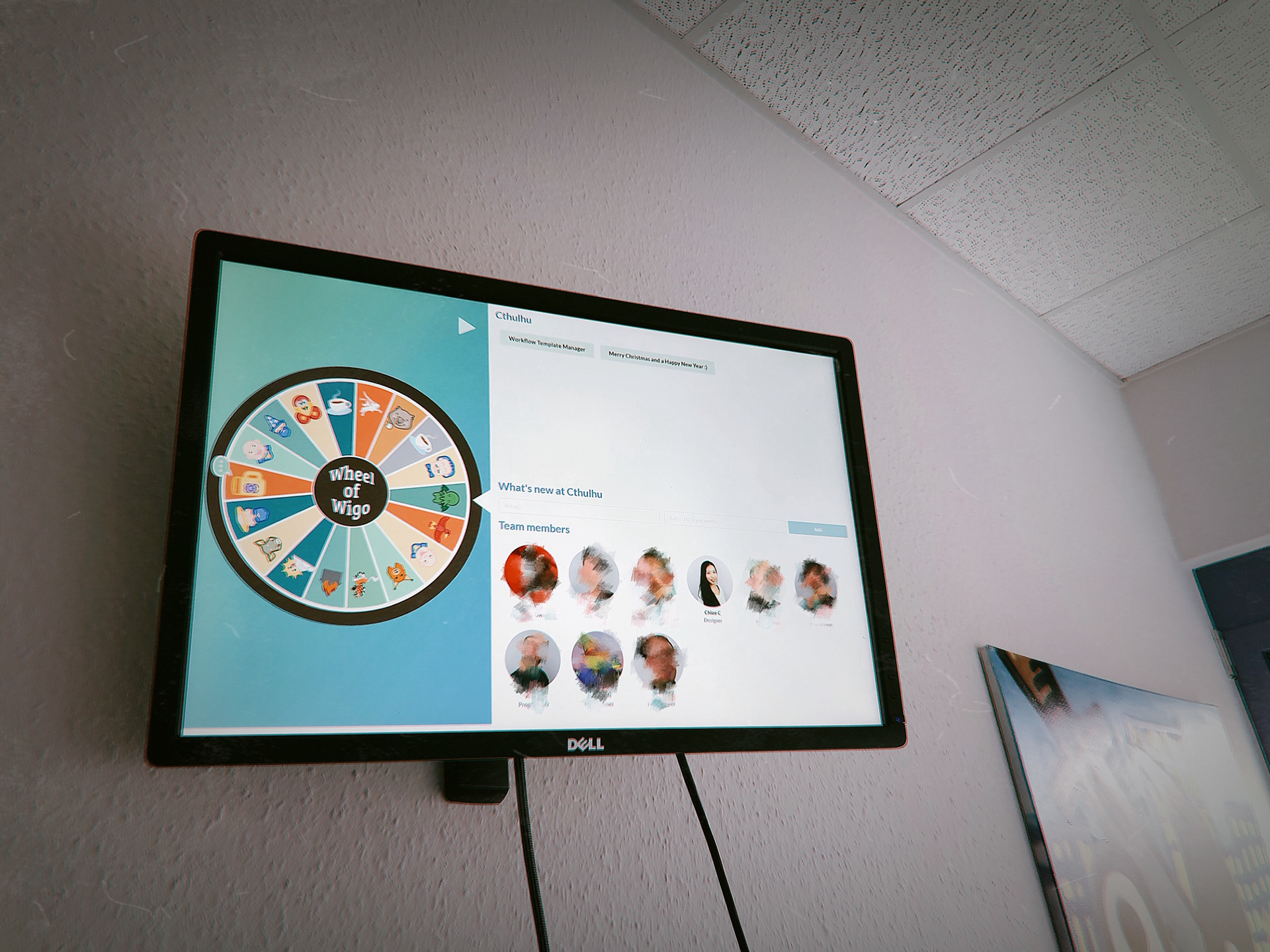 We love to create things to make our work life better. Such as a Wigo Wheel (What is going on wheel) installed in the kitchen, you can get an overview of what all development teams are working on while grabbing a coffee; or a Table Soccer App to record statistics and generate best team combinations!